Scholarship options for school year 2018-2019 have been closed.  Many thanks to those who have supported students at College Susan Schuenke this past school year.
Soon we will be posting pictures of the students who will be attending school this fall.
If you have been supporting your student with regular monthly payments, your payments will now count towards the same student's tuition for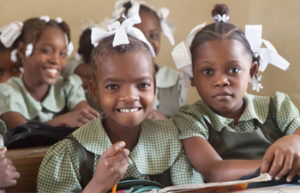 the 2019-2020 school year.
If you would like to donate to the College Susan Schuenke school scholarship fund you can still do so on our Donate page.  We will then match your donation to a student attending school this fall.